EU CoE P73 – New Training Session Completed
---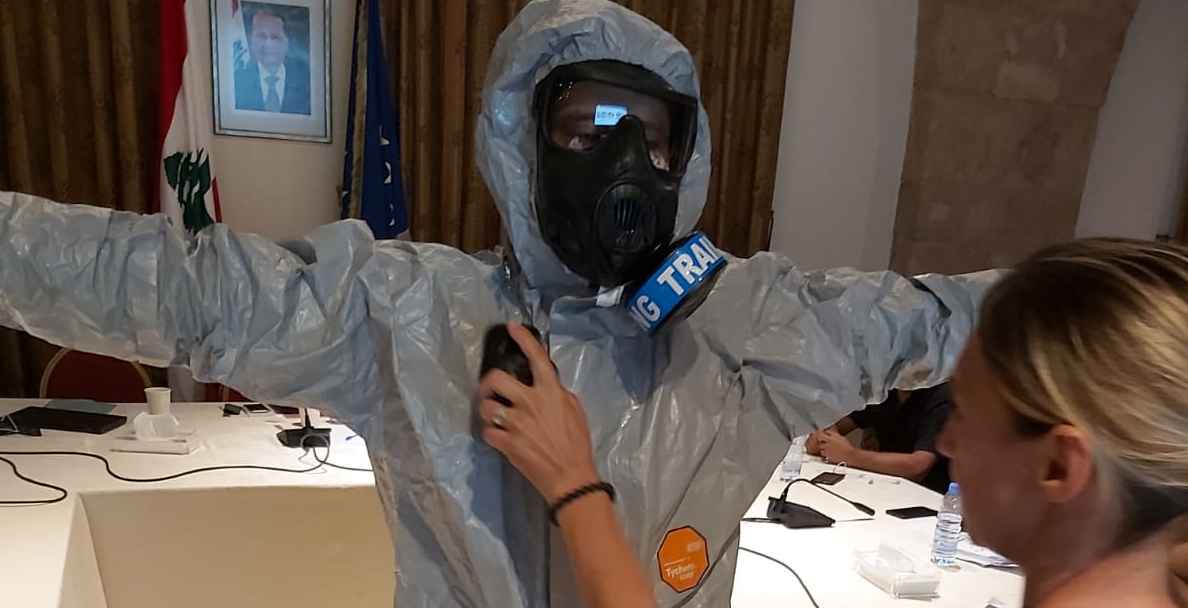 The CBRN threats are numerous and moving at a fast pace in the global environment. The importance of providing specialised training sessions on Chemical, Biological, Radiological and Nuclear threats has also been highlighted during the COVID19 emergency.
Despite the COVID19 Emergency is still ongoing, in the framework of the Lebanese component of the EU CoE Project 73, a new training session was successfully delivered last week by the P73 team together with international experts.
The training provided the Governmental Guard and the Prime Minister Protection Team in the Grand Sérail with additional capacities, skills and knowledge to further ensure the protection of the Critical Infrastructure and Chain of Command in case of a CBRN event, in particular focusing on the Radiological threats.
It is clear from the COVID19 pandemic that a CBRN event might threaten the national capabilities and create strong limitations. New training sessions will be soon implemented and will further support the capacities of the Grand Sérail to face a CBRN emergency and event.