SAFE Envicrime Week comes to a successful conclusion: a week dedicated to the fight against environmental crimes
---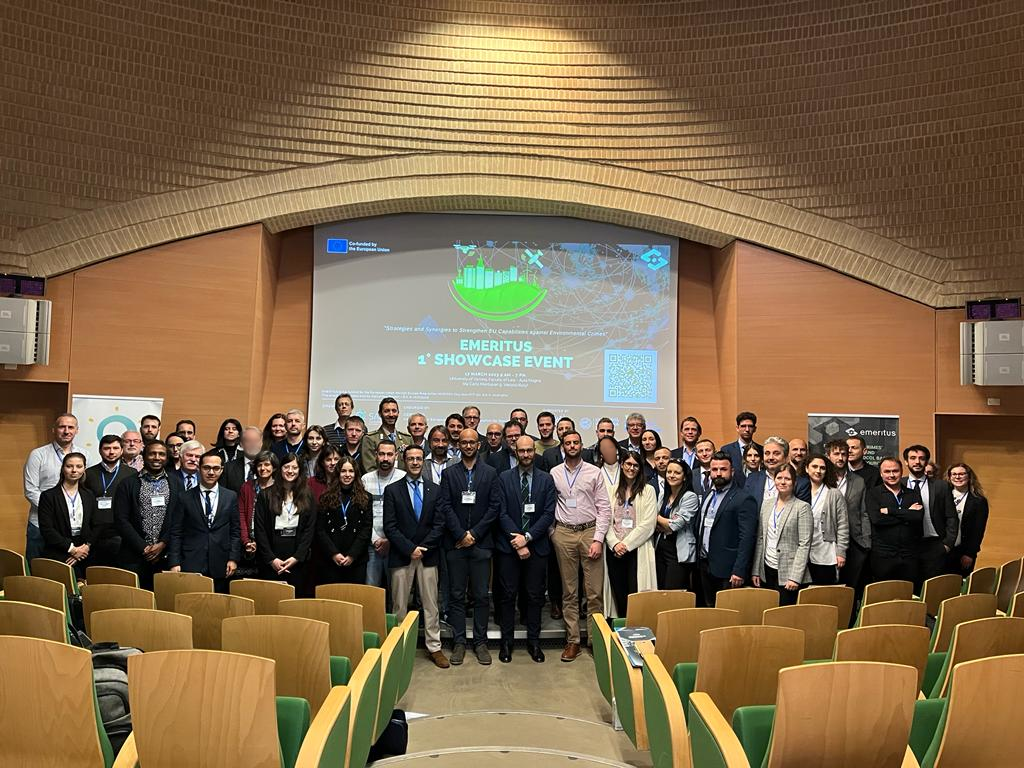 Five days of exchanges, discussions and meetings: from March 13th to 17th, 2023 SAFE organized an entire week of activities dedicated to fighting environmental crimes. The goal was to foster dialogue and promote synergies to ensure an effective and cohesive response to curb a global phenomenon with repercussions on the environment, society, and the economy.
SAFE Envicrime Week saw the organization of activities in the frame of the EuroMed Justice project and the Horizon Europe's EMERITUS and PERIVALLON projects, with the closing day on Friday, March 17, dedicated to the first EMERITUS Showcase Event.
From Monday to Thursday 26 criminal justice professionals from 18 EU Member States and Neighbouring countries gathered in Verona to attend a four-days EuroMed Justice's funded training on international strategic cooperation in the fight against environmental crimes, with a case-based scenarios resolution.
In parallel, as of Wednesday, more than 40 representatives of the HE funded projects EMERITUS and PERIVALLON were welcomed in Verona to attend consortium meetings to coordinate activities and discuss the planning of forthcoming tasks under each project. Attendees have also been accompanied to a site visit of the SAFE Foundation's Training & Testing facility (Calvarina Base, situated at a 30—min drive from Verona), to assess the potential use of such facility for the testing of technologies which are to be developed and/or researched under both projects. In such occasion, partners had the chance to visit the VR training area within the facility as well as experience the VR training simulation developed by SAFE for training purposes.
All above mentioned activities found conclusion during the "EMERITUS 1st Showcase Event" held on March 17 at the Aula Magna of the Faculty of Legal Sciences at the University of Verona with the participation of more than 90 representatives from EU institutions, Law Enforcement Agencies, practitioners, academia and private sector from 18 countries. Along the day, 26 speakers shared the results of their work in the field of fight against environmental crime, with notable interventions from representatives of inter alia UNODC, FRONTEX, EPPO, DG HOME, the Italian Carabinieri, EnviCrimeNet, IMPEL, ENPE and EUFJE.
The conference, held in the context of the European Project EnvironMEntal cRImes' inTelligence and investigation protocol based on mUltiple data Sources (EMERITUS), was organized by SAFE, under the patronage of the Municipality of Verona, the Faculty of Legal Sciences of the University of Verona and the Directorate General in Migration and Home Affairs (DG HOME) of the European Commission thanks to the close collaboration between SAFE and the Community for European Research and Innovation for Security (CERIS).
The event touched critical aspects such as cooperation, new technologies, networking, and synergies among European projects, and proved to be a unique opportunity to strengthen existing synergies and create new opportunities for collaboration among key actors in the fight against environmental crimes.
Watch the gallery of the event: