Fondazione SAFE visit and collaboration with the NATO School Oberammergau (NSO)
---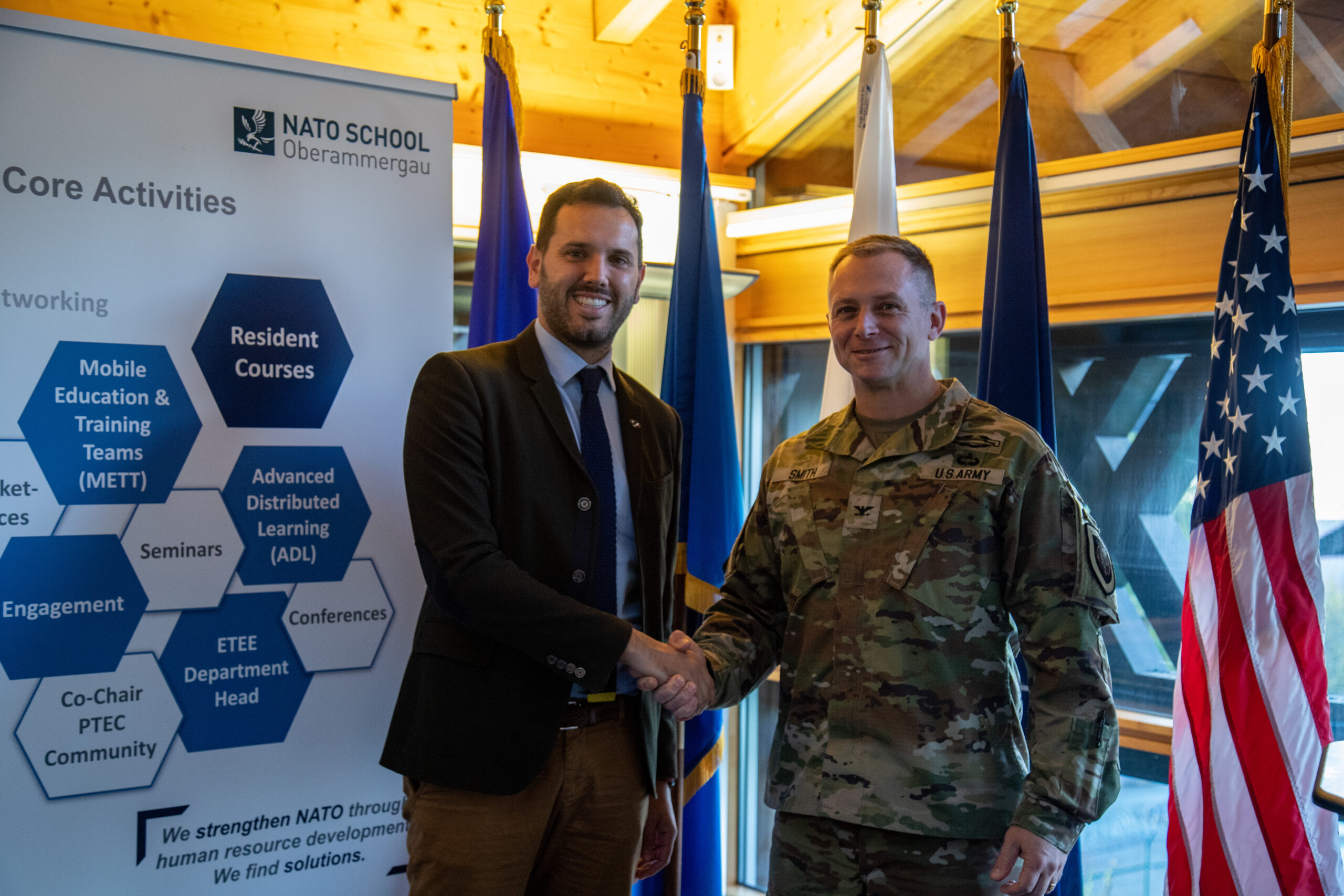 SAFE has had the excellent opportunity to visit the NATO School Oberammergau this November, 10th.
The NATO School Oberammergau (NSO) is an organization which focuses on education and training activities in support of current and developing NATO strategy, policy, doctrine and procedures.
SAFE President Andrea D'Angelo met with the Commandant of the NSO, Colonel Jay Smith. During the meeting, Fondazione SAFE and its main activities were presented, including its mission, values and future endeavours. SAFE expressed its interest in pursuing a collaboration with the NSO, particularly in the training sector and such proposal was welcomed by NSO. The meeting was successfully concluded with the agreement to work on a plan for cooperation in 2023 and beyond, as well as an invitation to NSO Commander to visit our training and testing facility Calvarina (a former NATO base in Roncà, province of Verona) a flexible, semi-controlled area that can be used for a wide range of activities possibly also in partnership with NSO.