SAFE Foundation and IIT (Istituto Italiano di Tecnologia) signed a Memorandum of Understanding
---
2 months ago
|
News
|
Uncategorized-en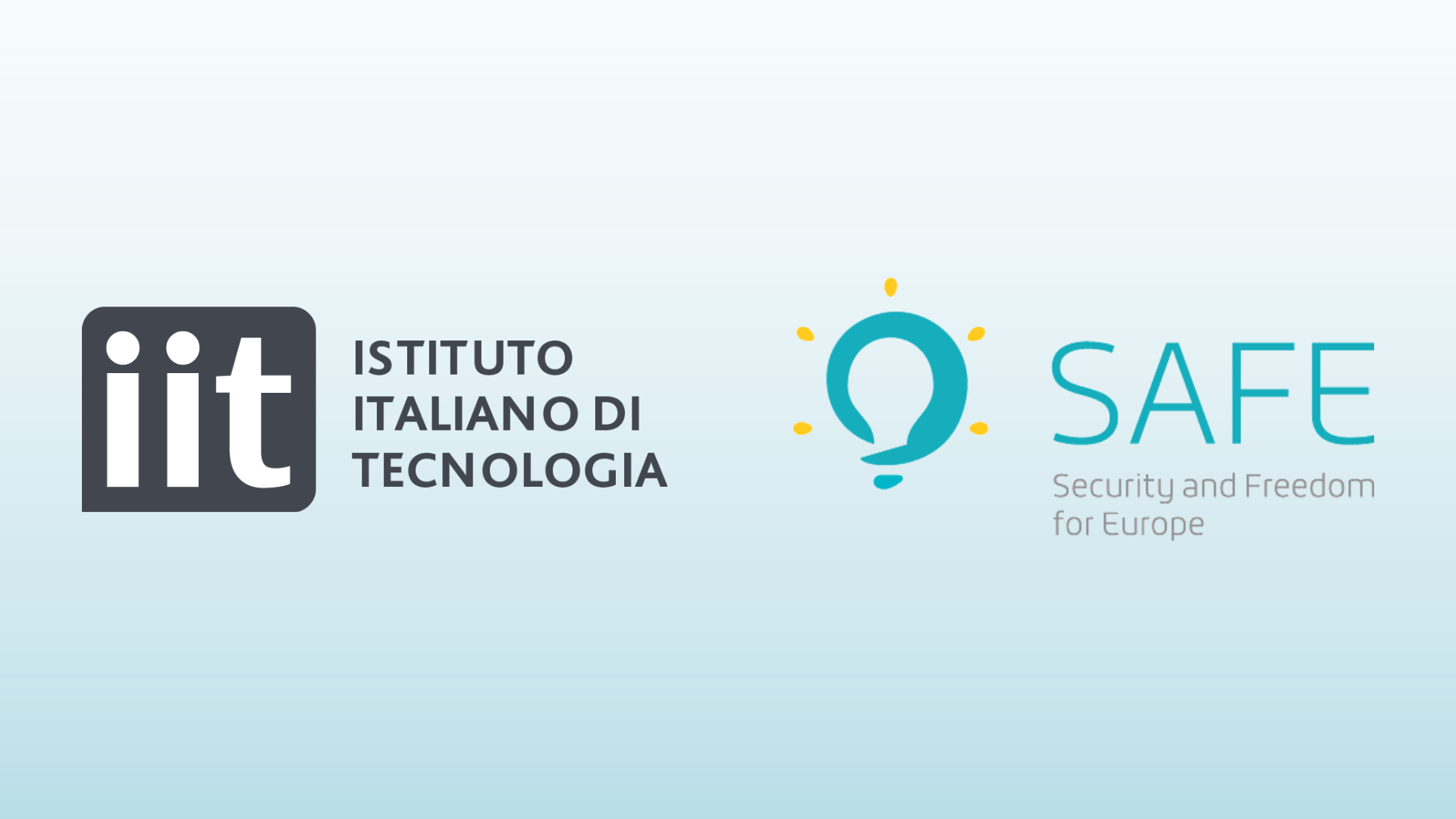 In the month of May 2022 SAFE Foundation and the Istituto Italiano di Tecnologia concluded a cooperation agreement (called "Memorandum of Understanding") to realization of research, training and testing activities in the scientific field.
SAFE is a non-profit organization located in Soave (Verona, Italy) that works in the fields of security, defence, peace and stability, freedom and fundamental rights at a national and international level. SAFE cooperates with public and private actors, more specifically in the field of European project management.
IIT (Istituto Italiano di Tecnologia) is a non-profit foundation located in Genua (Italy) that promotes excellence in fundamental and applied research. IIT deals with several research fields, in particular robotics, nanomaterials, technologies for life sciences and computational sciences.
The collaboration between SAFE and IIT focuses on the promotion and development of scientific research activities, more specifically in the field of robotics. Activities may include trainings, scientific collaborations, testing of new technologies, organization of seminars, workshops, conventions and much more. Moreover, activities will also involve the former military base Calvarina, now a training and testing hub of SAFE Foundation.
This agreement represents an important milestone for the future development and testing of new technologies, and the promotion of scientific research.